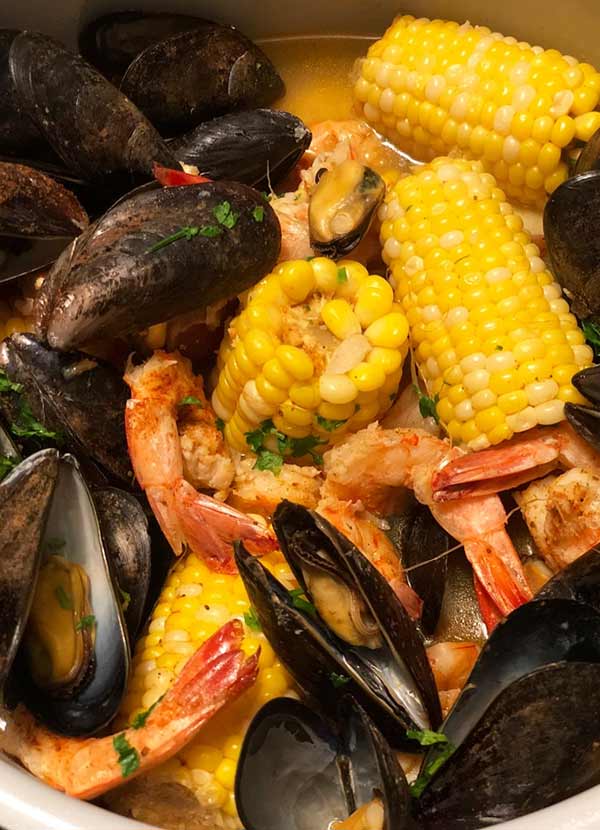 About Us
Welcome to Crab City Restaurant & Dessert
---
Crab City Restaurant & Dessert established in 2014 is a well-known family owned Seafood restaurant in Sacramento. The chefs at Crab City Sacramento share a huge passion for quality ingredients and sustainability, meaning that everything on the Crab City Sacramento menu shines with an honest love for creating and cooking exceptional dishes.
Crab City Restaurant & Dessert is cosy with welcoming friendly staff who are attentive and helpful to accommodate your needs. We have talented chefs working in Crab City Sacramento with over 25 years of experience cooking fresh Fish. Our delicious seafood has bold Asian-Cajun flavours made with the freshest ingredient.
We specialised in crab, crawfish, shrimp, lobster, clams, mussels and much more. The extensive menu includes but is not limited to specialty crabs, seafood by the lb with 5 different flavour choices to choose from as well as non-seafood items. Our spacious, clean, modern restaurant is perfect for any special occasion. Our promise is to ensure a great and delicious experience so choose any dish from the menu which can help you to experience the real seafood taste.
---
Crab City Restaurant & Dessert crosses all social barriers and has always been affordable food for the masses. It's been a source of comfort and nourishment to every man, woman & child from all walks of life for over many years. Here at Crab City Sacramento, we believe in freshly-sourced produce, the food is prepared to our traditional recipe resulting infresh succulent fish. We provide our community with a variety of meals for the whole family.In short, we try to do the best for our customers, producers, fishermen and the environment, so we can be here for another 40 years.
It's a world of diversity, colour, strangeness and beauty. Its flavours are what we, at Crab City Sacramento, celebrate.
ORDER ONLINE
Sea And Shore
---
Cubed Steak Salad
Cubed Ribeye Steak, Onions, Bell Peppers on top of greens,tomatoes...
City Salad
Mixed Greens,Shredded, Carrots,Tomatoes and Balsamic Vinaigrette on the side...
seafood at this spot - very good. Very filling. I'll return family next time. Similar to a place in Denver I loved.

Excellent place for tasty Seafood. A favorite evening place of mine. I've had nothing but enjoyable experiences here and plan to keep visiting.

Good location for Seafood. I had a brother come into town and he asked me to go back here.

Great service! Delicious seafoods! The place has a very nice view of bluish to it. Highly recommended!